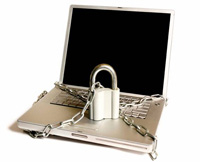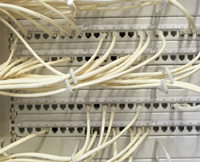 Services
EDI (Electronic Data Interchange) Development
To do business in the modern marketplace, companies must communicate well in advance to their vendors, suppliers, partners and customers. Of course, electronic data interchange (EDI) has been around for many years and now it is the most widely accepted form of communication between external parties and your business.

There exist many products on the market that allege to facilitate EDI communications, however the value of an EDI solution is really in the architecture and design of the individual transactions and the training of the resources to deal with data exceptions.

Understanding the business advantages and disadvantages, possibilities and pitfalls of proper transaction design makes all the difference. Our team has the experience, knowledge and the practical application of these ingredients to make seamless EDI transmissions a possibility for your business, allowing you to communicate with virtually anyone.
Systems Analysis and Audit
We can review and evaluate your existing systems and working processes to see if they are robust enough to meet your current and future business needs. Working closely with your company's personnel, we determine the efficiencies of your systems, identify and analyze problems, and perform a thorough systems analysis. You will then be provided with an assessment of current system capabilities, including statistics, recommendations for future upgrades and ROI projections as related to the cost of any proposed solution.
Remote Database Administration
Let us supplement your company's growth. Our remote database administration services alleviates the delays associated with travel and on-site servicing. We provide activity reports and enhancement models to allow you visibility into your company's crucial stored data providing you a cost-effective alternative to having a full-time DBA on staff. We have expertise in Oracle, SQL/Server, DB/2, FoxPro and Microsoft Access. Let our remote database administration and client support help make sure your business is always running smoothly.
Research and Development
Dynamically meeting the demands of the ever-changing economy requires companies to constantly optimize their operations. New business opportunities and procedures call for solutions to be revamped, but it is not always necessary to replace your current systems just to achieve new functionality. Our R & D focuses on reengineering, optimizing, and enhancing existing systems; adding new, procedurally intense modules to existing systems to empower them to meet the new business requirements of their ever-changing environment.